Fusilier Association
From Day 1 of joining the Regiment, you also join the Fusilier Association – you immediately become part of the Fusilier Family.
But the Association really comes into its own once you have left the Army but still want to play an active part in the Regiment.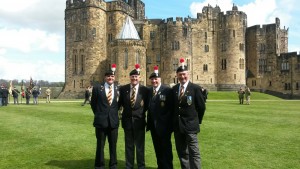 There are Branches across all our four major recruiting areas:
– London
– Warwick and the Midlands
– Manchester and the North West
– Newcastle and the North East
The Branches provide continuing comradeship and are a welcome support to the serving Battalions and our Cadet forces.
Find out how to join, contact RHQ FUSILIERS