Resettlement
Welcome to the Resettlement Page, to help Fusiliers move into civilian life at the end of their service.
As you think about your future outside the Regiment, we hope that this site will help you find and settle into your next career.
We know that there are many organisations out there with promises of help for ex-Forces personnel, but some are more interested in their own profits.
Those listed on this site are the opposite:  they are "social enterprises", specifically designed to assist veterans start their civilian careers at little or no financial gain to themselves and most are supported by Forces charities.
We know that leaving the Army can appear challenging.  However, many, many employers value your skills, your self-discipline and your overall 'can-do' attitude.  We know the vast majority of former Fusiliers make a very successful transition into civilian life.
And if you want to keep in touch with former comrades, then the Fusilier Association is the place to start.
---
Deciding to leave the Army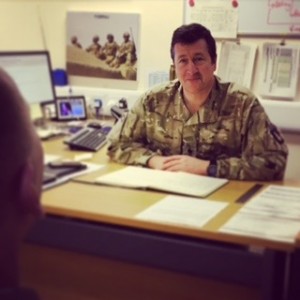 If you decide that the time has come to leave the Army, talk it through with the Battalion's Regimental Careers Management Officer (RCMO) or the Adjutant.  This allows them to thoroughly discuss your reasons and the options for remaining.
If you are sure that you want to leave the Army, you will be asked to sign the necessary paperwork.  This will include a Notice period, which is not likely to be more than 12 months – you will be told your specific length of Notice as soon as possible. From this point onward, JSP 534 'The Tri-Service Resettlement and Employment Support Manual' will be your bible to your entitlements and how to go about preparing yourself in terms of further qualifications.  Have a look at it here
---
Preparing for the change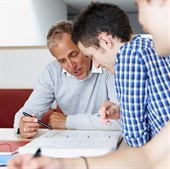 Once you are fully engaged in the leaving process you will be in regular contact with the Career Transition Partnership (CTP).  This is a formal agreement between the MoD and Right Management Ltd to provide resettlement services for those leaving any of the Services.
Regardless of time served, you can take advantage of CTP support when leaving. CTP have helped over 180,000 servicemen make the move into civilian life and support thousands of organisations looking to employ ex-Service personnel.  Have a look at CTP here
---
Searching for your new job
In your final months of Army life, you should attend as many resettlement courses as possible to widen your attractiveness to employers.
At the same time, start looking for your new job.  CTP will have guided you on preparing your standard CV and how to tailor it for different industries and job roles.  The agencies listed below can give you more help, should you need it.
There are several ways to find a job:
Your own hard work, using your own contacts and through networking
Non profit making social enterprises that specialise in placing ex-Servicemen – see below
Using recruitment consultants. They are a useful source of jobs and many are good at matching a serviceman's skills to jobs on offer.  Be aware that they receive commission for placing applicants and sometimes, you might have to contribute.  So check what their terms of business are.
---
Social enterprises that specialise in placing ex-Servicemen
The following are organisations that are sympathetic to the needs of ex-servicemen.  They will help open all sorts of opportunities and improve your prospects when searching for that perfect job.

SaluteMyJob helps former Service men and women into employment. They can help you become a competitive candidate and connect you to the job you want in the company where you will thrive. SaluteMyJob's Veterans Employment Support Service combines expert employment advisors and purpose built technology to help you translate your acquired military knowledge, skills and experience into the language of commercial employers.  SaluteMyJob takes pride in treating you as an individual, providing you with expert advice, guidance and support. Thanks to the funding we receive from the Army and RAF Benevolent Funds, the one-to-one support we offer is free.  See more at SaluteMyJob and their live job feed
Forces Recruitment Services (FRS) was the first recruitment business founded specifically to link the ex-military with the civilian jobs market. Using FRS gives employers and Service leavers access to each other across the UK, through a nationwide network of offices manned by ex-military personnel. See FRS for more details.
British Forces Resettlement Services (BFRS) is a social enterprise to help the Armed Forces Community with their transition into Civilian life.  Understanding that resettlement is more than just the brief time around you leaving the Army, BFRS offers services open to all regular and reserve service leavers.  BFRS uses both career events and online jobs database to bring service people together with employers who recognise their unique skill sets.  See BFRS for more details.
The Officers Association (OA) works with Service and civilian agencies to assist former Officers improve their employment prospects. The OA offers professional and practical advice on all aspects of transition to civilian employment, including career consultations, networking opportunities, employment symposiums, and executive jobs boards. See OA for more details.
X-Forces is a social enterprise offering valuable business and employment support to those ex-Service personnel who wish to start their own business or to contribute to the growth of existing firms. It encourages anyone with an entrepreneurial spirit, offering Business Start Up advice and the all-important capital business loans. See X-Forces for more detail.